16 November 2018
Newsletter Articles
Principal and Deputy Report
SCHOOL WATCH – WORKING TOGETHER WITH COMMUNITIES TO PROTECT SCHOOLS
Safe guarding our schools against vandalism, theft and arson requires local communities to LOOK, LISTEN and REPORT any suspicious activity outside of school hours or during holidays.
Any irregular activity should be reported to School Watch on 131 788.
Remembrance Day Observance
2018 marked the 100th anniversary of the signing of the Armistice ending the Great War of 1914 to 1918. While 11 November fell on a Sunday this year, we hope all our families paused to undertake a Remembrance Day observance.
Parking, Pick up and Drop off around our school
Thank you to the majority of parents and caregivers – and students – who correctly observe road rules, parking conventions, drop off/pick up procedures and appropriate behaviours around our school. Drop off and pick up times can be times of congestion and occasionally frustration, and I would ask all members of our school community to be patient and keep the safety and wellbeing of our students, families and staff as a priority.
When using the "Stop, Drop and Go" facilities on Sherley Street, please note the following:
The "Stop, Drop and Go" zone is for dropping off and picking up students -

parents should remain in their vehicles and allow students to exit or enter the car from the kerbside.

The "Stop, Drop and Go" zone is not to be used as a car park.

Please pull as far forward as possible in the zone.

If you are unable to pull into the zone (e.g. the zone is full), or if you have been waiting longer than two minutes in the zone, you must leave the zone before returning to the zone.
Students are dismissed at 2.55pm, so the zone becomes very busy around 3pm

. It is not nearly as busy five or ten minutes later.

Please do not arrive at 2:40pm (or earlier) and "park" in the zone.
End of year awards
Throughout the year we celebrate many student achievements from those on the sporting field, to participation in Arts programs, library challenges and our 'Honour before Honours' citizenship awards. At the end of the year I believe it is important to showcase our students' excellence in academic achievement.
Therefore at our last school parade for 2018, on Friday 7th December I invite you to come and join with our community to celebrate those students who have achieved to an exceedingly high standard in one or more curriculum areas.
Awards being presented will be:
Overall academic excellence, for students achieving a high number of A's on their end of year report card
Music, dance excellence award
Visual arts Award
Japanese language award
I hope you are able to attend to make this day special for all of our hard working students.
Parade will start straight after break at 1.50pm to allow time to complete all of our award presentations.
Day for Daniel
Thank you to everyone for supporting Day for Daniel on 25th October 2018. We raised a total of $275 to support the Morcombe Foundation.
These funds help spread the message of the importance of Child Safety and help educate our students to be safe.
Instrumental Music Program
Every year we offer the opportunity for students to join our Instrumental Music Program at Moorooka. If you are interested in becoming a member of the Instrumental Music Program, can you please return the Expression of Interest Form to the office. Expression of Interest Forms, were sent home earlier in the term. Please see Ms Caley or Ms Cooper if you are interested in applying.
2019 Senior Shirts
This week our Year 5 Student Senior Shirt 2019 order forms will be sent home. The cost per shirt is $36 and they are available by order only. Shirts are ordered through the school with sample sizes to try on available in Year 5 classrooms. Payments are to be made directly to the office. Please ensure that you order by the due date so you don't miss out.
Curriculum News
I have been showing the Speech Sound Pic activities that students are doing in class to help them with their phonemic awareness and spelling skills.
The Teacher does the 'I DO' part, the students the 'You Do 'part.
This activity helps students to hear sounds in words as well help them manipulate sounds in words.
Janelle Crawford
Support Teacher Literacy and Numeracy
Behaviour Report
Positive Behaviour for Learning
Moorooka State School is a PBL school. We actively encourage positive behaviours in and out of our classrooms. These behaviours create a happy, safe and caring learning environment. The staff at Moorooka State School believe that by supporting students to acquire these life-long skills, they are preparing them for success. Each week we have a focus that stems from one of our core values. They are to:
• Be Respectful • Be a Learner • Be Safe
At Moorooka we believe that being safe and happy at school impacts academic success. Each classroom will explore this focus in a variety of ways with the objective of upskilling our students with lifelong, transferable skills.
This week's rule focused on Be a Learner – Actively Listen and Participate in activities in class, lessons revolve around making sure that your are an active listener in all classes so that you can participate in activities/assessment to your fullest potential.
Last week's rule is Be will involve reinforcing student knowledge of the importance of being in class during learning time and being responsible for their own learning when they are in class.
Library News
It's that usual time of the year, where we ask students to start checking their bedrooms, lounge rooms, cars etc for library books that have still not been returned to the library. The earlier you return the books, the easier it is for our staff to get the library organised for next year. Below are a few Q&A:
Q. What if I'm positive I returned the book already?
A. Come and talk to the library staff and we can double-check the shelves. Together we can work out what went wrong.
Q. What if my friend has it now?
A. It is still borrowed in your name. Bring the book and your friend to the library. We will return the book and your friend can borrow it.
Q. What if the book was stolen?
A. Very often a stolen book is sitting in the bottom of a tidy tray or under a bed. Have a good look for it and then talk to the library staff.
Q. What if I don't remember taking the book out in the first place?
A. Come and talk to the library staff about it. We may be able to jog your memory. If we've made a mistake, it's important to straighten things out. Come as soon as your name appears on the overdue list.
Q. What happens if the book is really lost, destroyed or damaged?
A. Our policy is that an invoice will be issued for badly damaged, destroyed or lost books to cover the cost of a replacement copy, covering etc. Depending on the book or circumstances, this fee may be waived. For example, when a student or parent makes early contact with the library to explain the problem, we may decide to write-off the book without penalty, especially if the book was near the end of its useful life.
From the Classroom
Year 5 Camp
Our Year 5 students have recently returned from their 4 night Camp at Camp Laurence, Lake Moogerah. Students were divided into 2 groups and were given a coloured bandana representing their 'tribe'. Under the 'Survivor' theme, they earned points through working together as a team, listening to others and encouraging each other.
Students participated in activities such as canoeing, low ropes/high ropes, raft building and mountain bike riding. At night students enjoyed a Halloween Disco and a Movie Night! Ms Hyne and Ms Hill visited and joined the students for a swim in the local gorge. A big thank you to Mrs Hunt, Mr Humphrey and Mrs Skarparis for attending the camp with the Year 5 students for the week. We could not have done it without you!
From the Office
Student Absences
Our goal at Moorooka State School is to have 100% of student absences explained. To make this process easier you may register your absences by email at studentabsences@moorookass.eq.edu.au . This is also available on the school website.
Alternatively, parents and carers can still contact the Student Absence Line (24 hour service) on 3426 5360 and leave a message giving an explanation for their student's absence.
If the school has not been notified of your child's absence by 10.00am an SMS message will be sent requesting that you contact the absence line to advise accordingly.
Long Absences
For absences longer than 10 school days, parents must complete an Application for Exemption form which will be submitted to the Principal for consideration and approval. These forms are available from the school office. Please note that approval is not necessarily a given and evidence will need to be submitted.
Finance
Statements were emailed out last week and we would appreciate finalisation of outstanding amounts by Friday 23 November 2018.
Invoices for Year 6 Excursion to Crank Indoor Climbing Centre will be emailed out this week. If you have any credits on your account please contact the office when making payment for Crank so that you do not over pay the invoice.
Letters have been sent home with Yr 5 students concerning the purchase of Yr 6 Shirts for next year. Invoices can be paid by cash or Eftpos at the front desk.
When paying by Bpoint/Bpay please ensure that the correct invoice number is used and is the one pertaining to the excursion. As we have had several payments going to the wrong activity. E.g. Payments for sport going to Camp Allocation. This creates a great deal of work and confusion for both office staff and organisers.
Student Achievements
Our student of the fortnight certificates are awarded to who, over the last 13 days had demonstrated our Moorooka SS Motto "Honour before Honours". The students are acknowledged on assembly each Friday afternoon from 2.15pm in the hall. We encourage as many parents/carers as possible to join us at our assemblies to congratulate and celebrate the great work of our Moorooka State School students.
| | |
| --- | --- |
| Class | Student Names |
| Prep A | Gabriella and Fatimah |
| Prep B | Humza and Benjamin |
| 1A | Mohammad and Merr |
| 1C | Eamon and Bryn |
| 2A | Daniel and Maddison |
| 2B | Yunus and Miriam |
| 2/3A | Will and Newton |
| 3A | Uditi and Setriakor |
| 3B | Ikhra and PJ |
| 4A | Kyla and Menaal |
| 4/5A | Ma'afu and Daniel |
| 5A | Ciara and Principal |
| 6A | Paige and Reuben |
| 6B | Damaian and Raiana |
Extra Curricular Activities
Prep - 2 Junior Swimming Carnival
The date for the P-2 junior swimming carnival is Tuesday 27th November. Allocated times are:
Prep

– 9:00-10:15am.

Year 1

– 11:50am-1:00pm.

Year 2

– 1:50-2:50pm.
All P-2 students will participate in 2 swimming races.
Year 3 - 6 Senior Swimming Carnival
The date for the Yr3-6 senior swimming carnival is Thursday 29th November. This is an all day event.
Year 3-6 students will self-nominate and need to qualify for particular races in school PE lessons. Races will include 50m Age Championship races, 25m races and shallow end races.
A rough order of events for the senior carnival will be as listed below. In each event, younger students will swim first, building up to the older age groups.
50m freestyle
25m freestyle Shallow end race 1 50m breaststroke 25m breaststroke Shallow end race 2 50m backstroke 25m backstroke Shallow end race 3 50m butterfly
P&C Report
P&C Meetings
Thank you to everyone who has come along to the P&C meetings throughout the year. Our last meeting was held this week. We are looking to have a break up party when the next meeting is due to be held (Tuesday evening, 11 December 2018). Keep an eye on the facebook page, and Class Connect for details in due course.
It will be great to say thanks to all who have contributed to the fantastic year we have had in 2018. The first fete in 7 years! The air conditioning! The discos, movie night, Swim Club events and all the other bits and pieces that fall under the P&C umbrella. Our kids might not realise it, but they are very grateful!!
Moorooka Marlins Swim Club
You can still join Swim Club at a pro-rata rate. Come along on a Friday evening to see for yourself! Full details on this great family friendly fun check out the website at the link below.
http://www.moorookamarlins.com.au/
Tuckshop
We are always looking for helpers in the tuckshop to keep it running smoothly! Please email mssvolunteers@gmail.com with offers of help. Just one morning a term would be brilliant! We assure you it is great fun serving the kids, and they love seeing their parents behind the counter.
If you have any comments, suggestions or concerns regarding the tuckshop, we would love to hear from you. moorookatuckshop@gmail.com
Containers for Change
This is a brilliant initiative where you can get refunds for your eligible containers. Its money for jam (jars)!
The P&C are exploring options to become a deposit point either through partnering with a local provider or going it alone.
In the meantime, if you can drop your containers off at one of many deposit sites and include the scheme ID C10006819 any refunds will go towards air conditioning the school.
More information can be found here:
https://www.containersforchange.com.au/
P&C Information

Next P&C meeting:

2019

6.30pm, 2nd Tuesday of
the month
in the Library

EVERYONE WELCOME

Tuckshop

Open Wednesdays, Thursdays
and Fridays

Order at school or online:
www.school24.net.au/
School id for signing up is
25306963

Uniform Shop

Open Fridays
2.00pm—4.00pm

Some items on sale
City South News
OSHC (SchoolPlus)
Hello Moorooka!
Time flies when you are having fun, and in the spirit of that old cliché we are having a great time as Term 4 rushes by. As another sweltering summer approaches, the children have been making the most of the great outdoors, especially the loose parts play beside the hall, which is now being dubbed 'Stick Cubbies'. This year we made a conscious choice to emphasise outdoor play and time spent being active, and it looks like it is paying off as more and more children venture outdoors for leisure. A bit of housekeeping for all OSHC families, re-enrolment and bookings for 2019 can be made now online. This can be done via My Family Lounge, or a booking form, which all currently enrolled families have been emailed. Bookings do not carry over from 2018 and will need to be placed anew for 2019 – get in now to avoid delay! Finally, for parents and families (especially for next year), if you would like your child's adventures at OSHC featured in any publications, we do need photo permission to include their face in our constant stream of newsletters and posters.
Laugh out loud – learn through play!
Support Office: 07 3395 8099
Fax: 07 3041 6473
Add: PO Box 540 Bulimba, Queensland 4171, Australia
http://www.schoolplus.com.au/
Upcoming Events
| | |
| --- | --- |
| Date | Event |
| Mon 26th November | 2019 Prep Orientation Morning (9-10.50am) |
| Tue 27th November | Junior Swimming Carnival (P-3) |
| Wed 28th November | 2019 Prep Orientation Morning (9-10.50am) |
| Thu 29th November | Senior Swimming Carnival (4-6) |
| Fri 30th November | 2019 Prep Orientation Morning (9-10.50am) |
| Fri 7th December | 2019 Prep Orientation Morning (9-10.50am) |
| Tue 11th December | Year 6 Graduation @ Yeronga SHS (9-11am) |
| Wed 12th December | 4A Museum/Southbank Excursion |
| Thu 13th December | Year 6 Crank Indoor Climbing Centre (11.45-2.30pm) |
Volunteers
Moorooka State School has a new app!
SZapp is a great way to keep up to date with our latest news and information. Using SZapp will give you easy access to information such as:
Newsletters on the go
Latest News & Reminders
Calendar
Policies and Documents
Event Bookings
Digital Forms
When subscribing to Moorooka State School please make sure that you add yourself to any of the applicable groups. This will ensure that you are receiving all relevant notifications.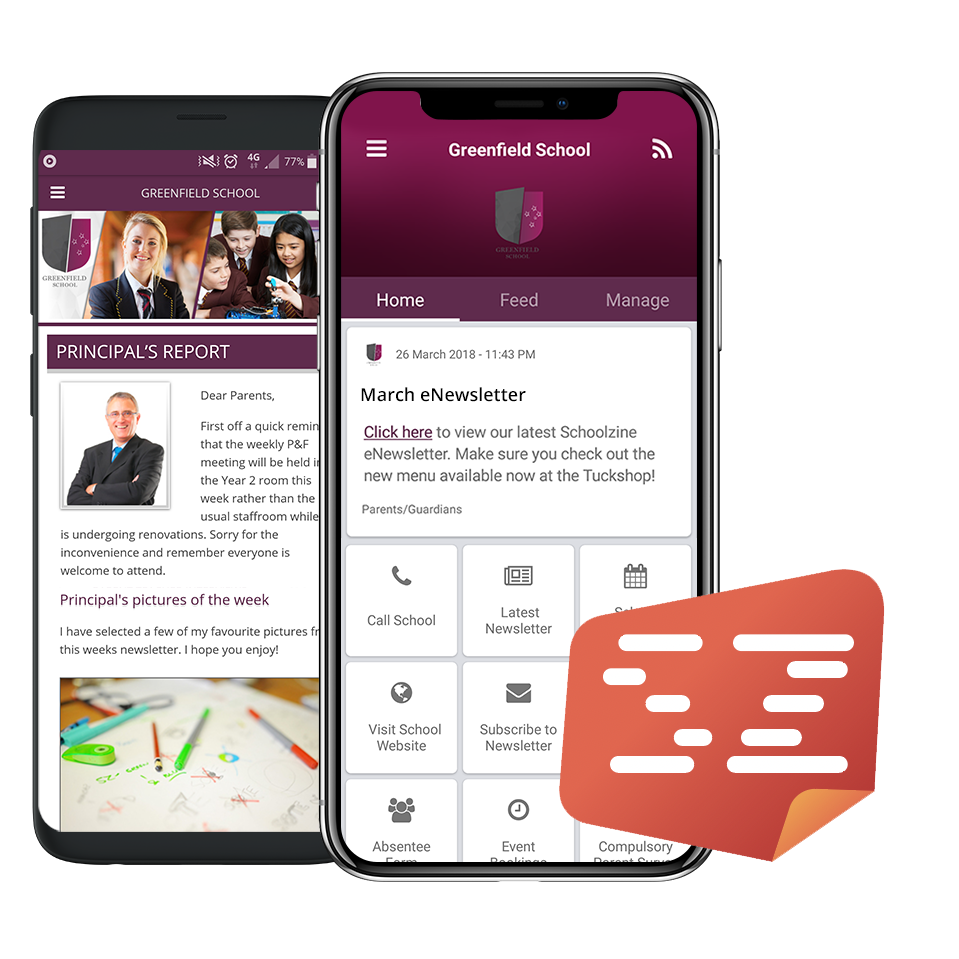 Apple Devices:
On your device, open the App Store.
Search the App Store for SZapp.
Download and install SZapp.
Android Devices:
On your device, open the Play Store.
Search the Play Store for SZapp.
Download and install SZapp.
Find your School
Select your school's region.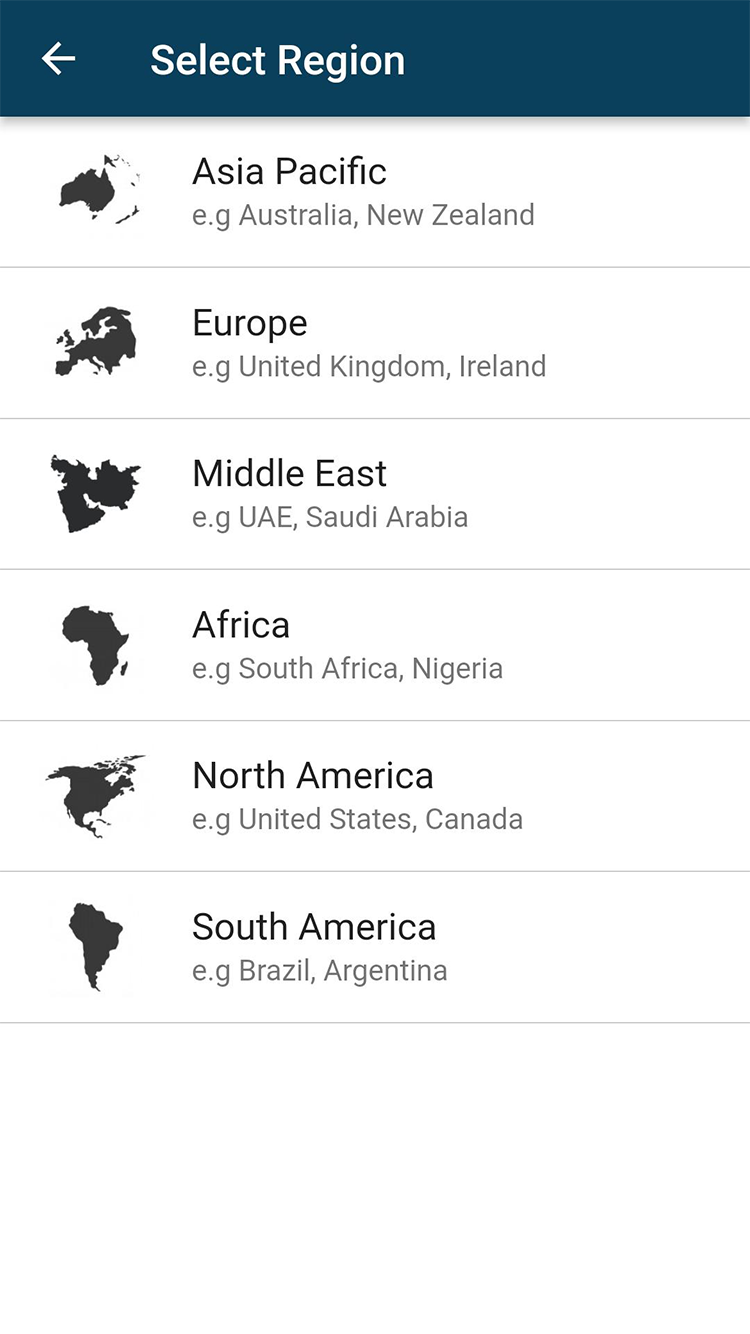 Search for and select your school.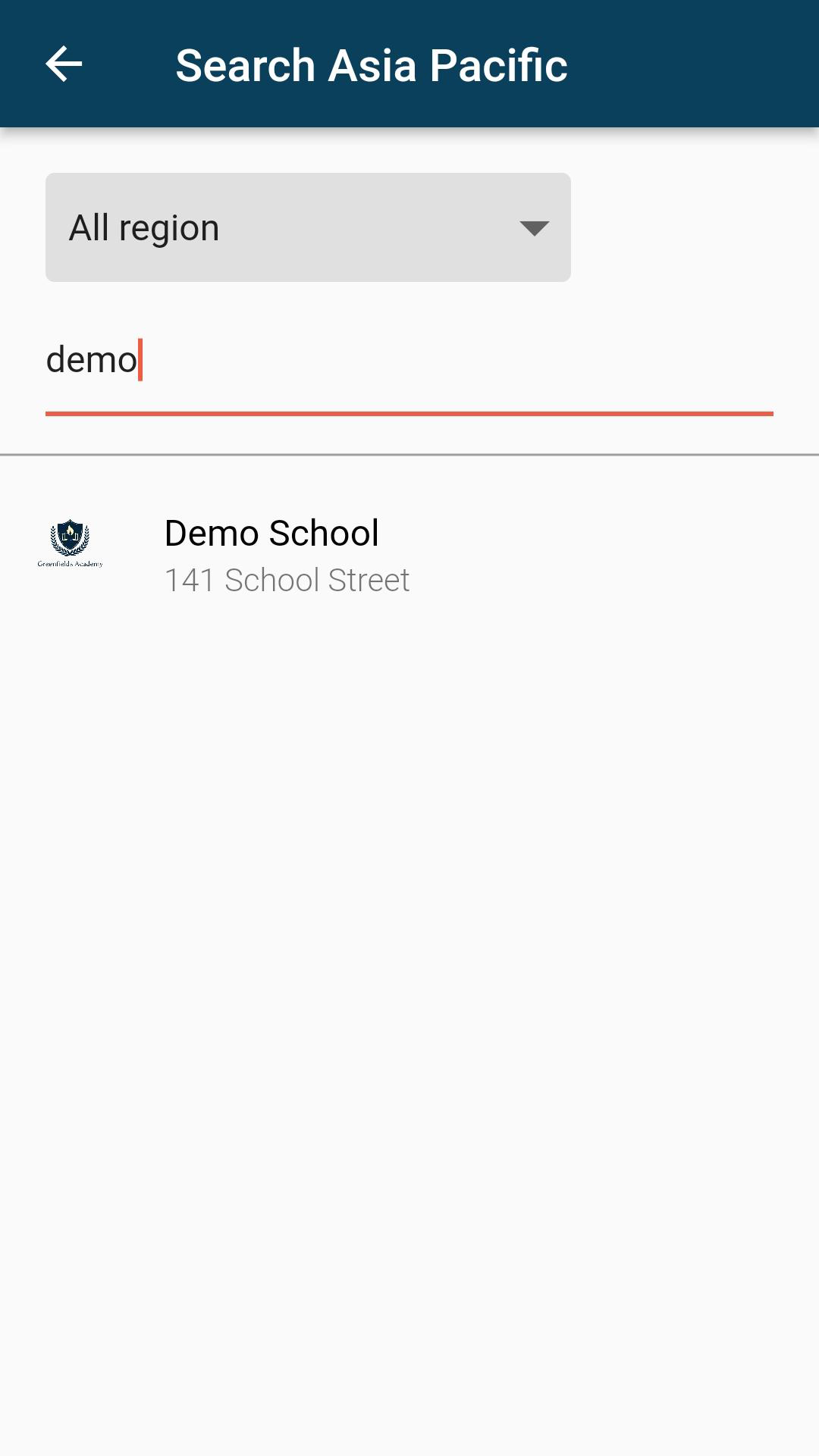 Register a User
Before you can add your school, you will need to register.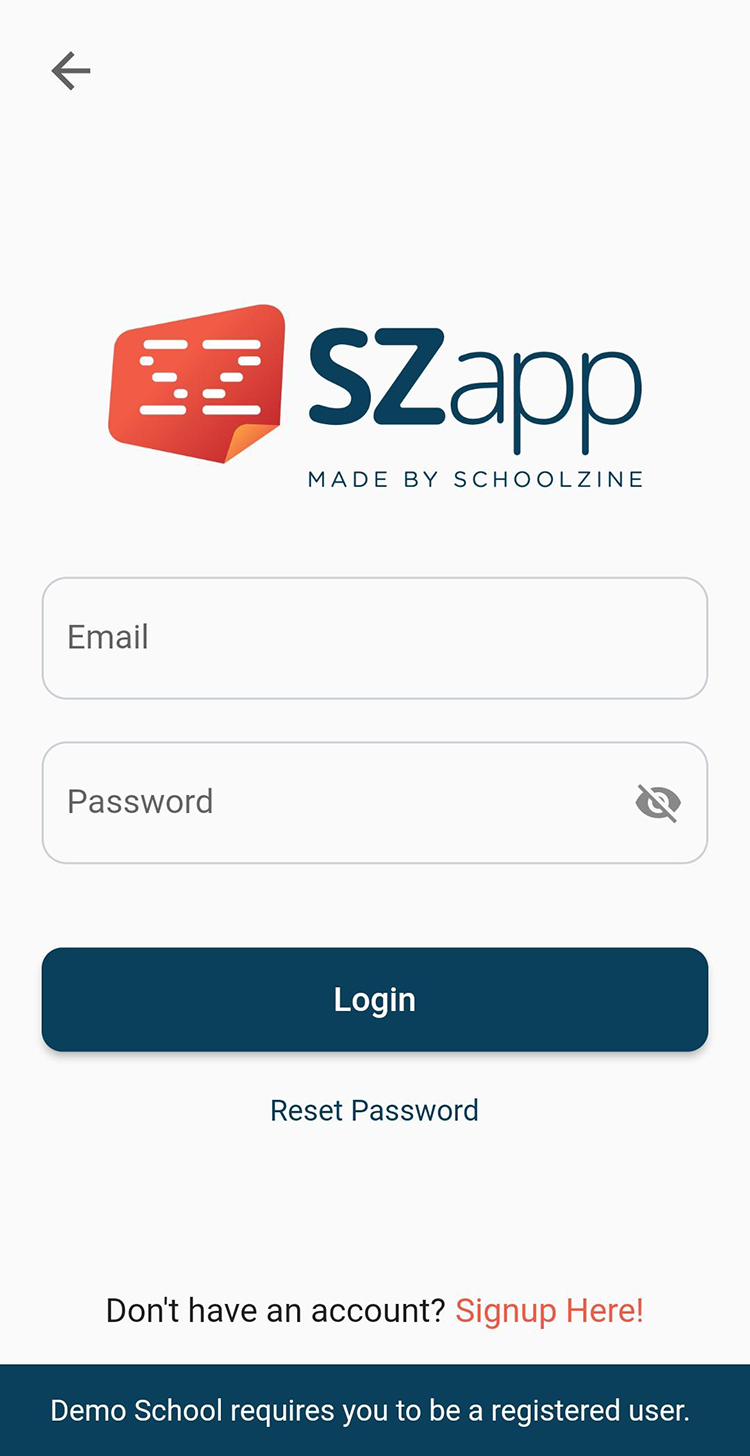 Register to SZapp with your email, or sign in automatically with Google or Facebook.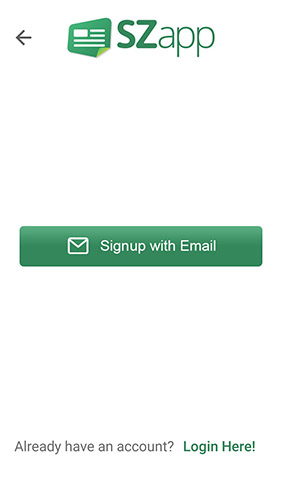 Enter your email and name.
Create a password.
Managing Notifications
Choose which group/s you would like to receive notifications from.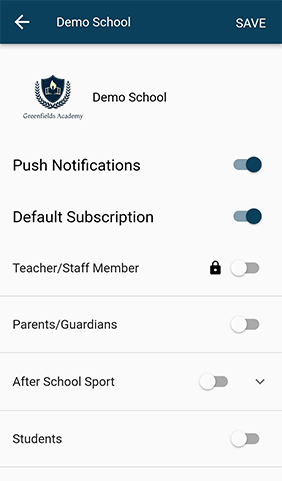 Groups with arrows next to them indicate that there are sub-groups which you can join.
Home
The Home tab displays the most recent news item and links to important school information and tools.
Feed
The Feed tab shows a summary view of all news items which you have subscribed to.
Manage
The Manage tab allows you to customise what information shows in your news feed and what push notifications you will receive.
For more information please view our FAQs
Installing SZapp
Apple Devices:

On your device, open the App Store.
Search the App Store for SZapp.
Download and install SZapp.

Android Devices:

On your device, open the Play Store.
Search the Play Store for SZapp.
Download and install SZapp.
Find your School
| | | |
| --- | --- | --- |
| Select your school's region. | | Search for and select your school. |
Register a User
| | | |
| --- | --- | --- |
| Before you can add your school, you will need to register. | | Register to SZapp with your email, or sign in automatically with Google or Facebook. |
| | | |
| --- | --- | --- |
| Enter your email and name. | | Create a password. |
Managing Notifications
| | | |
| --- | --- | --- |
| Choose which group/s you would like to receive notifications from. | | Groups with arrows next to them indicate that there are sub-groups which you can join. |
Home
View the latest feed item and school menu.
Feed

View all feed items for every group you belong to.



Manage

Manage push notifications, your default subscription and groups.
For more information please view our FAQs page